Happy Friday everyone! I don't know what's in the air, but I've got the flu along with my daughter and it's been a task nursing us both back to health! I've been lucky some nights if I remembered to get my satin bonnet out of my nightstand. So yeah, for the most part, I haven't really thought about my hair or had the energy to do anything with it.
When I saw this week's Inspiration look, I thought it would not only be a great pick-me-up, but also just
an all around nice look as a protective style, while on vacation - or for any time you feel like it!
The very first time I saw the Inspiration photo I loved it and thought about a similar scarf I've had for a few years that would be perfect for this look. I look like such a fashionable sick person in my Inspired look if I may say so myself. :-)
Source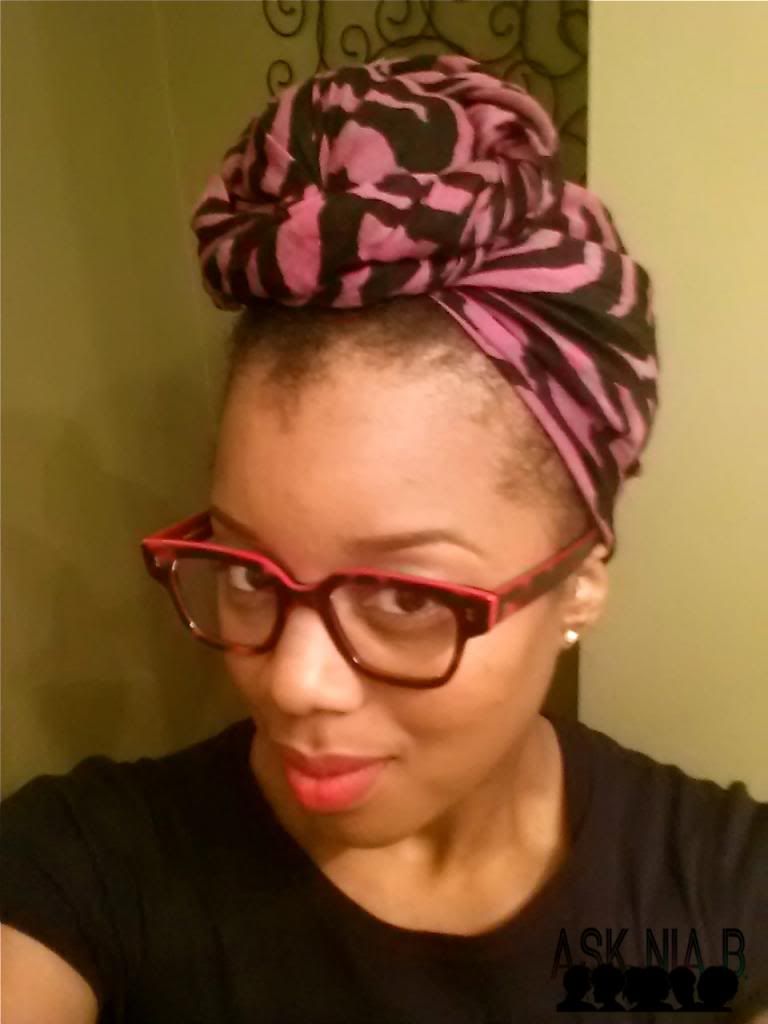 Wanna try the hair wrap for yourself? Check out the below quick video!

You were Inspired, Now WHAIR It!
If you'd like to feature your Inspiration and Inspired photo, be sure to check out the details on the Inspired, Now WHAIR It! tab.

Tell me what you guys think, I'd love to hear from you!
Enjoy your weekend and as usual, take care , thanks for stopping by and until next time!